---
Movers Near You
Are you looking for a moving service near you? There's no better place to be than Move Matcher! Through Move Matcher, you will find the lowest quotes in your area. Simply enter your current address and the location you're moving to, move dates, and what you're moving and within minutes you'll receive quotes from a number of local moving companies. Whether you're moving from Chicago to St. Louis or New York to LA, Move Matcher has you covered!
If you want to save time and money finding movers in your area there is no better service to use than Move Matcher. Our process gives you instant quotes from multiple accredited local moving services. Along with quotes, we provide Google and Yelp reviews to further inform your decision making. On Move Matcher, the customer is in control of when and how they will contact a moving company. Contrary to other sites, if you use Move Matcher you won't be receiving constant phone calls from moving companies. If you're moving, there's no better place to find local movers than Move Matcher.
Instant Quotes
At Move Matcher, we know time is precious when you're preparing for a move. Instead of having to scour through a search engine or phone book, Move Matcher gives you quotes in mere minutes. Once you submit the details of your move, quotes will appear from multiple moving companies in your area.
Movers Won't Contact You
With all the stress that comes with moving, the last thing you want is to be constantly bothered. While other sites may sell your contact information to various moving companies, Move Matcher does not. The only way a moving company will receive your contact information is if you, the customer, contact them. By using Move Matcher, you can avoid the constant phone calls and inquiries that occur when your information is sold.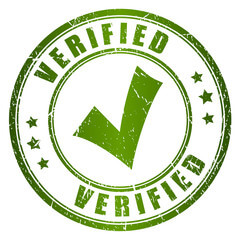 Verification
When you're moving, you don't want to fret over the legitimacy of a moving company. At Move Matcher, each and every moving affiliate is fully accredited. All moving companies you will find on this site are FMCSA, state licensed, and insured moving companies. No matter which business you decide to use you can be assured of its certification and professionalism.
Reviews
Once you know a moving company is verified and the prices they offer, you'll want to compare the quality of each company. Move Matcher provides the average Google and Yelp review scores to give customers a better idea of the service they'll receive. Comments are listed along with reviews to provide more insight from past customers.
You Choose Which Movers to Contact
After you have perused the bids and reviews you can contact a moving company. Move Matcher does not deal with brokers or middle men. The phone numbers and emails listed on the quotes page will put you in direct contact with a moving company. Then, it's as easy as picking up the phone or typing out an email to book your move.