Property Crime in Chicago
---
Move Matcher
Safety is an important consideration in deciding where to move.  While there are many types of crime, property crime greatly impacts home and property owners.  According to the FBI, property theft includes the offences of arson, motor vehicle theft, burglary, and larceny or theft.  These offences involve the taking of money or property, while not posing force or threat of force against the victim.  Data for the City of Chicago show that in 2016, 87,122 property crimes were committed in the 77 community areas of the city.  This included 521 arsons, 11,392 motor vehicle thefts, 14,229 burglaries, and 60,989 thefts.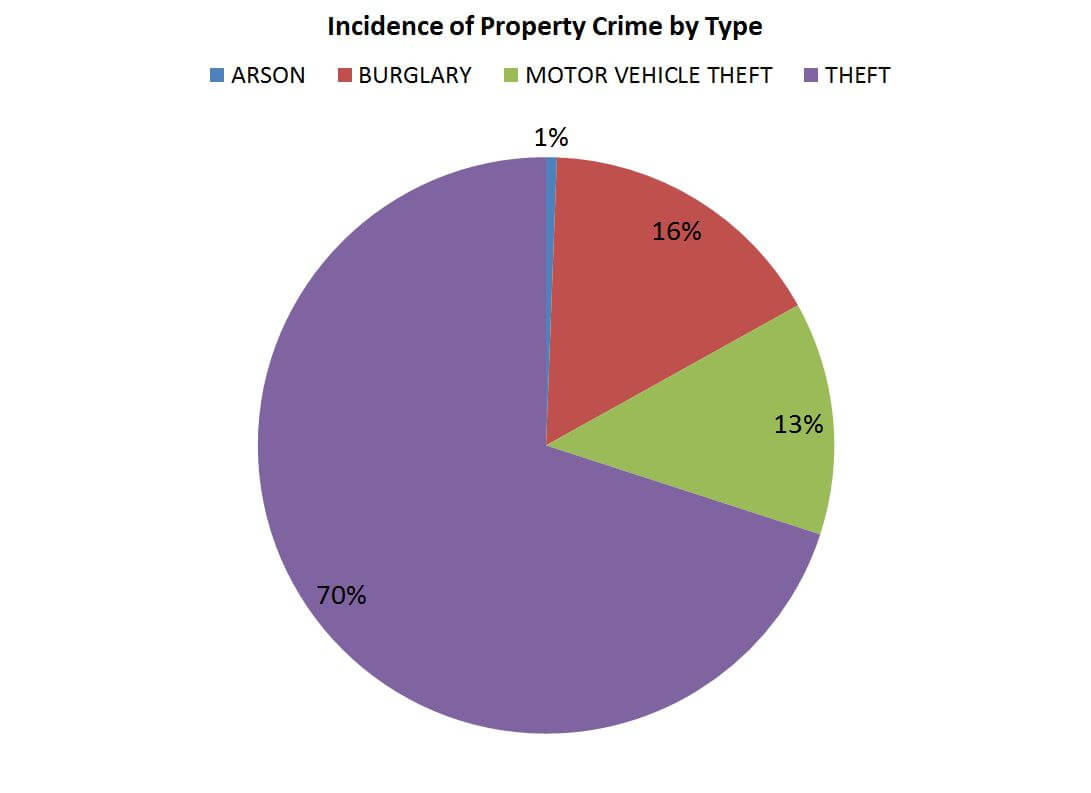 Arson was the least recorded property crime in Chicago, accounting for only 1% of all property offenses.  Several communities had no reported arson cases, including Douglas, Edison Park, Forest Glen, Jefferson Park, North Center, Norwood Park, and O'Hare.  The most cases occurred in the Austin community, with 46 reported arsons.  Austin dwarfed all other communities in this crime category.  West Englewood and South Lawndale were tied for second in the arson category with 25 cases reported in each community.
Motor vehicle thefts represented 13% of all reported property crimes.  The Austin area again had the most reported cases in this category of property crimes.  801 reports of motor vehicle thefts were recorded in Austin in the last year.  The Mount Greenwood area had the lowest incidence of motor vehicle theft with only 9 reports.
Burglaries made up 19% of the property crimes reported.  The South Shore area had the most reports at 582.  Edison Park and O'Hare tied for the lowest number of burglaries with 19 cases reported.
Finally, the vast majority of property crimes in Chicago were thefts, accounting for 70% of all property crimes.  The Near North Side community had the most reported thefts, with 4,863 cases, while Burnside had the lowest number of thefts, only 52 cases reported.
When all the categories of property crime are totaled, the Near North Side had the highest incidence of property crime, with 5,360 reports.  The fewest number of property crimes occurred in the Burnside community, with only 95 cases.